About Fivizzano (fiv-its-aah-no)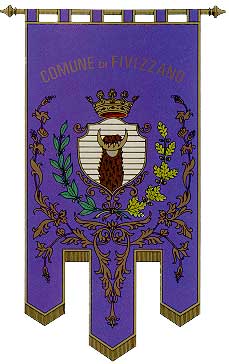 Fivizzano is one of the 14 communes within the Tuscan province of Massa-Carrara. It has a population of over 9,000 people and is at 326 metres above sea level.
The first settlements in the area of Fivizzano go back to the Roman Age but the historical data about the history of the village start during the Middle Ages.
During the Middle Ages, Fivizzano was a wealthy town and an important strategic centre. For almost four hundred years it was titled the 'corner of Florence', as a symbol of Florence's dominance of the region. Indeed, it owes much of its style and character to the influence of Florence. The fortress at nearby Verrucola controlled the surrounding area. Today Fivizzano combines a respect for the past with a thriving social and cultural life with many of the town's events taking place in the central Medici square in front of the XIV century church of Saints Jacopo and Antonio.
During the Second World War, Fivizzano was an epicenter of the Italian Resistance to the invading Germans in the Lunigiana; making it the scene of innumerable reprisals by Nazis and Fascists. The ancient roads and woods saw the full horrors of the war, the heroic acts of the partisans and the generous hospitality of country people towards those escaping from the city. Along with the earthquake of 1920, the 20th century has been a little rough of Fivizzano, but it remains one of the more interesting of Lunigiana towns.
The local economy is mainly based on agriculture, marble-mining and on the activity of numerous paper making industries. Fivizzano welcomes numerous tourists during both summer and winter seasons, due to the beauty of its natural landscapes and its fine monuments and to the presence of numerous hotels and lodgings.
The International Music Festival usually opens on the last Friday in August and runs until the first Sunday in September. It features as variety of performances ranging from solo guitar recitals to urban dance, from small ensemble modern music to folk groups. This event is deservedly growing in popularity and reputation and is a must for all lovers of the performing arts.
The Pattona Festival is held yearly in August during which it is possible to taste the "pattona", that is a typical dish made with chestnut flour.
Among the most important monuments to see in Fivizzano are the Prepositurale dei Santi Jacopo e Antonio (the church of Saints Jacopo and Antonio), the Chiesina delle Carceri (the Little Church of the Prisons), the Palazzo del Governatore (Governor's Palace) and the Biblioteca Comunale (Municipal Library).